CATEGORY 1 SUBMISSION
You bought some Magic Jellies. You tried to eat them, just to find out they're as hard as a rock! Match 3 of them or more together to lift the curse, and do large combos to use their magic to lift the curse from several lines of jellies at once!
This is my second NES homebrew game, a submission for NESDev Compo 2018, with music supplied by talented Famitracker user SoundSync5000 and art by a pixel artist from the NES development community, ptoing.
Features:
* Two modes of play!
* Two music tracks! (+ a third hidden one!)
* An original puzzle game!
* A sequel to Melo-Jellos, my earlier Pico-8 game!
* Works on any NES emulator, FCEUX, Mesen, even on Nesticle!
* Probably works on a real NES!
* Works on Famiclone systems!
Controls:
* D-Pad - move the block
* B - rotate counterclockwise
* A - rotate clockwise
* Select - delete lines (if the line counter is larger than 0)
* Start - pause
​Changelog:
v1.01 - fixes bugs:
* flickering
* level 10 bug
* huge combos gravity bug
​adds features:
* preview all settings at once
* game mode names in options menu
* song names in options menu
Screenshots: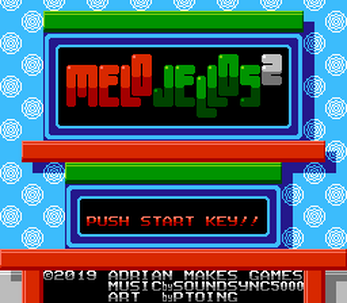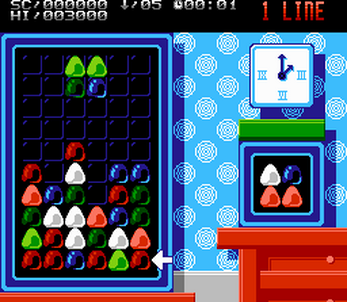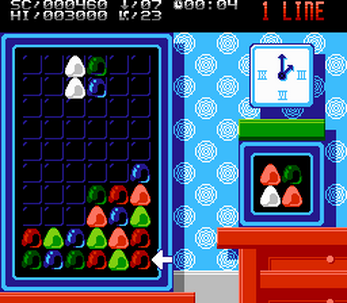 Also on itch.io:
ITCH.IO LINK
Protip: Use a famous cheat code on the title screen to unlock something fun.
© 2019 Adrian Makes Games. Music by SoundSync5000. Art by ptoing. Made for NESDev Compo 2018.