Hey guys!
Last year I started investing quite a lot of my 90's retro computing nostalgia into writing this fantasy emulator of a retro machine that really didn't exist (though all my childhood I wished it would) designed mainly for retro game development with a dedicated (albeit a bit simplified) assembly programming language I also designed inspired by a lot of CPU's of that era such as the Z80, Amiga and others.
I am really happy to present to you this month's update of Continuum 93 which now also features a realtime debugger/disassembler as well as a dedicated simple OS written in this machine's assembly, some example programs and offcourse, updated manuals and technical references.
This project is currently only for PC/Windows, however, it will make its way onto other platforms soon enough.
While this project was initially released in march or so this year, given I am now more confortable with how stable this is, I now decided to look around for communities that might share interest in this and found you guys, so there I am, daring to share with you my latest update on my project. Feel free to share any feedback or critique (I'm not a daisy, hit me) you may have. It will be put to good use!  :)
So, without further ado, here are the main features added to this month's 0.3.7 update:
Video introduction and demo here:
https://youtu.be/11kUXbjUK6M
- A very much improved debugger;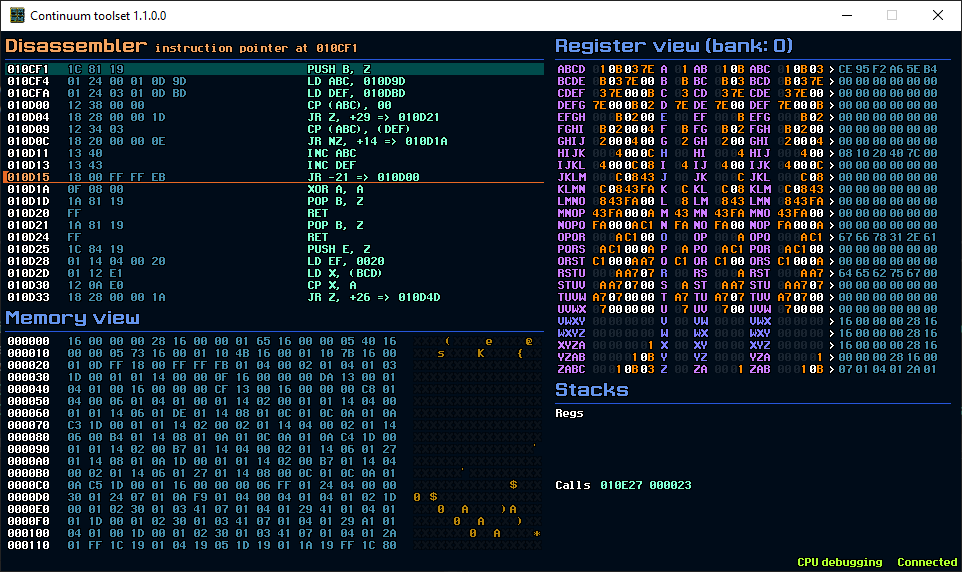 - A new OS for Continuum written directly in the assembly language of this machine;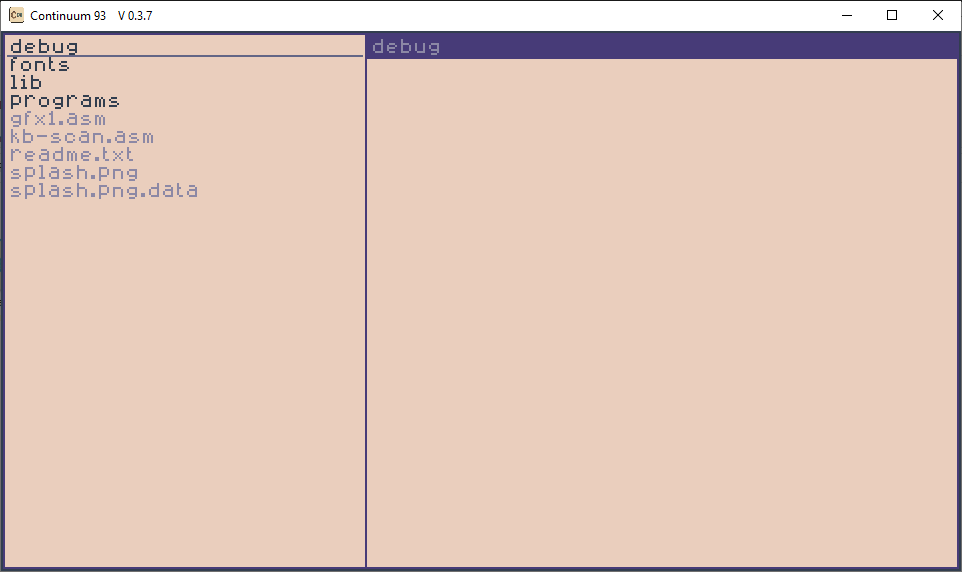 - A new way of programming with VS Code and the code can be split over different files;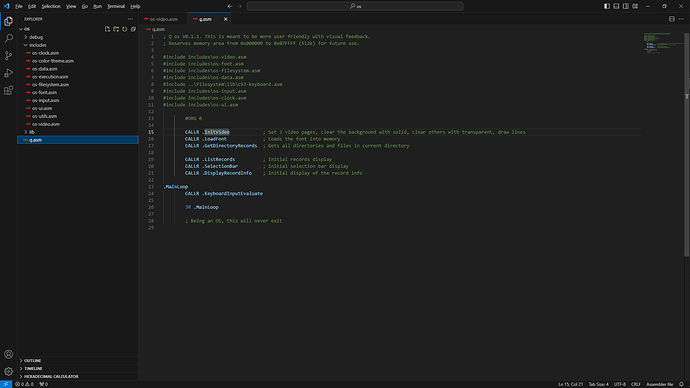 You can download it
for free
on this project's
itch page here
.
While appreciated, donating is very much
optional
, so just pull the slider all the way to zero and download Continuum.
Cheers!