[review+reverse engineering] Pirate Mini NES
While walking on the flea market, I noticed a guy selling NES console. He wanted 1.25$ so I considered it a good deal.
It must have been repaired by some hobbyist electrician, because of those loose banana jacks soldered in place of DC connector.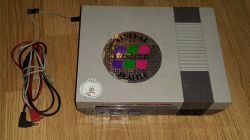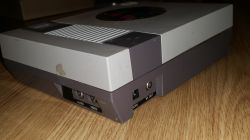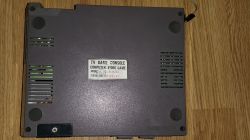 I quickly realized it is not original NES because of its small size, but it is also neither mini-NES because of the presence of cartrige connector.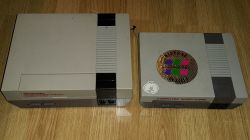 I couldn't wait to open it and see what's inside - and there is fully chipped PCB! There is also additional internal ROM with games, executed when no cartridge is present. Cool - never seen famiclone with build-in games that was neither blob nor dual slot unit. Looks like the designer was inspired by Atari 2600 Rambo.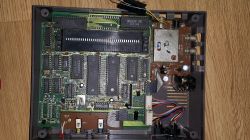 7805's radiator was soldered upside down causing the gigantic thing to rely only on 3 solder pads (which ultimately were gone).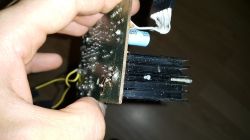 I though of making reverse-enginner proces to find out how the cartridge detection works and to dump the internal ROM.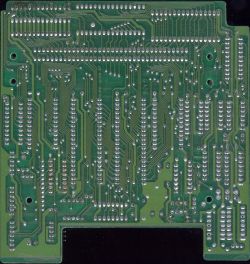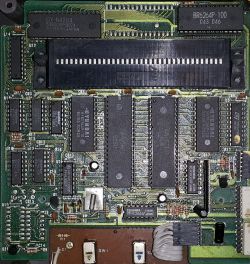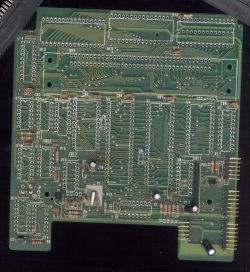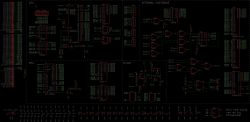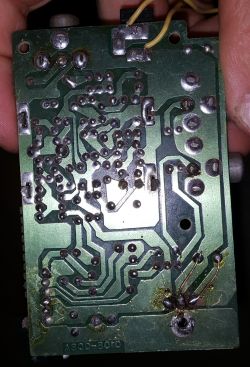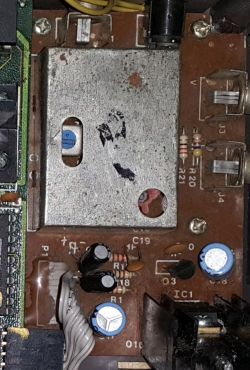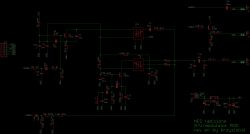 * It works in Dendy Mode like all famiclones (not PAL). CPU = TA-03NP1, PPU = TA-02NP - no duty cycle bug.
* Detection of external cartridge by checking if pins 1 and 72 (GNDs) are shorted.
* Internal cartridge = 22 games + 22 games (with donkey kong theme)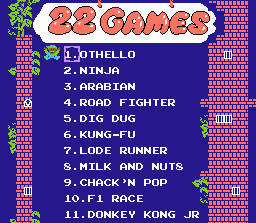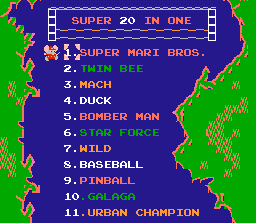 Mapper of internal cartridge is:
Code: Select all
PRG = 256K + 256K (switched by reset), CHR = 8K RAM
$8000-$FFFFL [MMvPPPPP]
              ||||||||
              |||+++++- PRG bank (lowest bit ignored in 32k MODE)
              ||+------ PRG mode (0=32K, 1=16K)
              ++------- mirroring (00 = Scr0, 01=V, 10=H, 11 = Scr1)

* There is no stupid shelf, the cartridge is placed horizontally directly into the connector. Simple and reliable - every NES cartridge that I own works from first run. Eject mechanism is also simple and robust.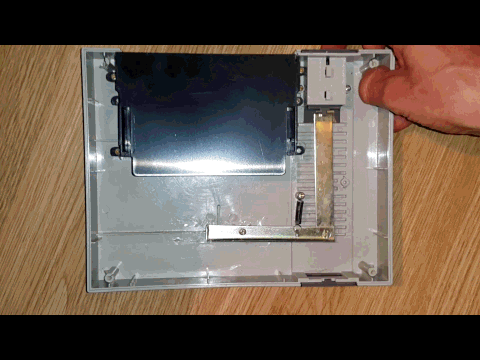 * D3 and D4 of both joypad ports are wired to $4017.
* There is $4016.D1, $4017.D1, $4017.D2 but it is just wired to pull-up and does not go anywhere. OUT1/OUT2 not wired.
* No CIC
* The clock generating circuit for CPU & PPU is like in original Famicom, but there is unpopulated place for DIL16 and DIL14 - maybe someone can guess what can be put there? Pinout suggest ordinary 74xx or 4xxx chips, but the signal does not go anywhere else (alternative clock generator?)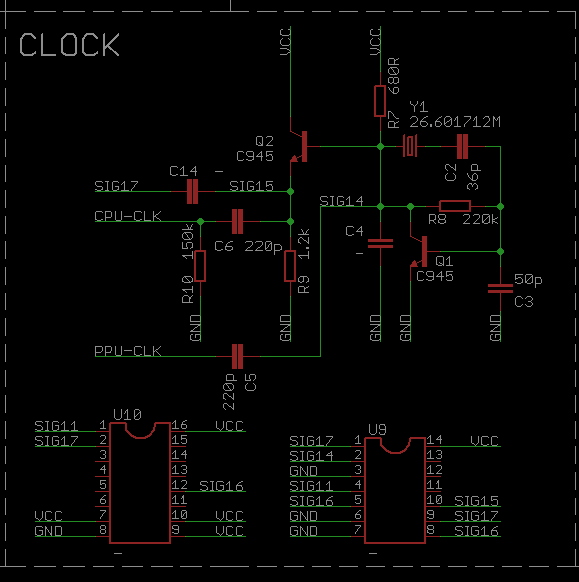 BTW. So good that there were banana jacks included, I will be able to replace to finally fix my old fatigued multimeter probes